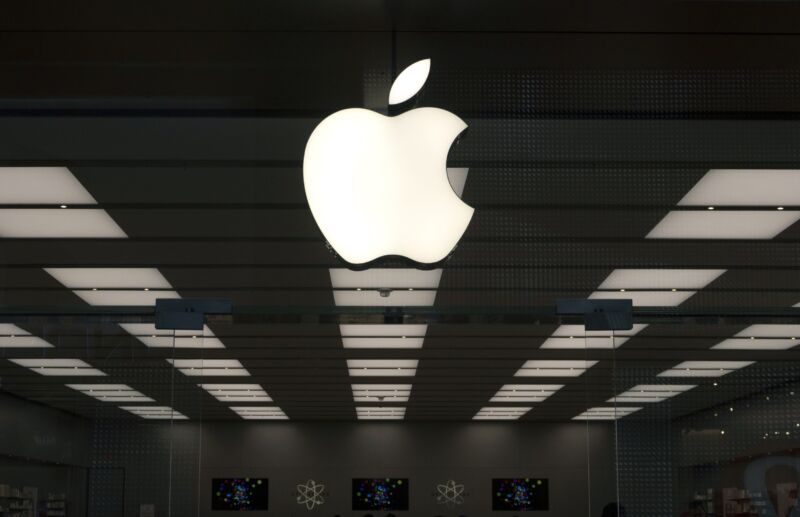 Apple unlawfully discriminated against U.S. citizens and other U.S. residents in its hiring and recruiting practices for certain types of positions assigned to foreign workers, the U.S. Department of Justice said yesterday. Apple agreed to pay up to $25 million in back pay and civil penalties to settle the DOJ's allegations.
Apple discriminated "against U.S. citizens and certain non-U.S. citizens whose authorization to live and work in the United States does not expire," the agency said. The $25 million payment was considered the largest ever collected by the Justice Department under the anti-discrimination provisions of the Immigration and Nationality Act (INA).
Apple must pay $6.75 million in civil penalties and establish an $18.25 million fund to reimburse people harmed by its hiring practices. Apple did not admit guilt in the settlement. But the company acknowledged in a statement that it had "unintentionally failed to follow DOJ standards," according to Reuters.
"We have implemented a robust remediation plan to comply with the requirements of various government agencies as we continue to hire American workers and expand in the United States," Apple said. We have contacted Apple and will update this article if it provides further statements.
As Reuters noted, "foreign labor can often be cheaper than hiring American workers, and immigrants who rely on their employer for a green card are considered less likely to leave for a other job."
DOJ investigation
The DOJ said it began its investigation in February 2019 and determined "that Apple violated the INA's anti-discrimination requirements during Apple's recruitment for Permanent Labor Certification Program (PERM) positions." The agency said the discrimination began no later than Jan. 1, 2018, and continued until at least Dec. 31, 2019.
Under this program, a "certificate of permanent employment issued by the Department of Labor (DOL) allows an employer to hire a foreign worker to work permanently in the United States," the DOL states. said. But the employer must also obtain certification "that there are insufficient U.S. workers able, willing, qualified and available to accept the employment opportunity in the intended field of employment and that employment of the foreign worker will not have a negative effect on wages and working conditions. of American workers with similar jobs.
The DOJ said its investigation "found that Apple engaged in a pattern or practice of citizenship status discrimination in recruiting for positions it hired through PERM, and that discrimination The company's illegal employment had harmed U.S. citizens, U.S. nationals, lawful permanent residents, and persons granted asylum or refugee status. These less effective recruiting practices discouraged protected workers from applying for positions that 'Apple preferred to provide with PERM beneficiaries.
Apple did not advertise PERM positions on its external employment website as it does other positions, the DOJ said. "It also required all applicants for PERM positions to submit paper applications, even though the company allowed electronic applications for other positions," the DOJ said.
In some cases, "Apple did not consider certain applications for PERM positions from Apple employees if those applications were submitted electronically, as opposed to paper applications submitted by mail," the agency said. "These less efficient recruitment procedures almost always resulted in few or no applications for PERM positions from candidates whose work authorization did not expire."
Apple changes its recruiting practices
The settlement requires Apple to make its PERM recruiting practices more closely match its standard recruiting practices. Apple will be required to "conduct more extensive recruiting for all PERM positions, including posting PERM positions on its external employment website, accepting electronic applications, and making applicants for PERM positions searchable in its system candidate tracking".
Apple has already implemented some of the changes and agreed to "train its employees in the INA's anti-discrimination requirements and to be subject to ministerial oversight during the three-year period of the agreement," the DOJ said .