House Republican Greg Murphy was challenged on CNN after saying he would vote Hunter and James Biden into contempt if they failed to appear after being subpoenaed by the House Oversight Committee, although he voted against contempt of Steve Bannon when he had not previously testified. the committee of January 6.
On Wednesday, James Comer, chairman of the House Oversight Committee, revealed that he had signed subpoenas for Hunter and James, President Joe Biden's son and brother, respectively. It's part of an ongoing impeachment investigation into Biden, who Republicans say traded political favors for financial payments to his family members. The president has strongly denied any wrongdoing and insists he "never discussed business" with Hunter or his business partners.
Former House Speaker Kevin McCarthy announced an impeachment inquiry against Biden in September, which could potentially lead to a full impeachment trial similar to the two Trump faced. Comer claimed to have "mountains of evidence" against Biden, although Republicans were mocked after it emerged that James' $200,000 transfer to Joe Biden in 2018, which had been presented as evidence key, was in fact a loan repayment.
Murphy was asked if he would vote to hold Hunter and James Biden in contempt, if they refused to appear before the Oversight Committee, during an appearance Thursday on John Berman's CNN show. He replied: "Absolutely, absolutely, why wouldn't they be? What do they have to hide?"
Berman then noted that Murphy voted against holding Bannon in contempt after he refused to testify before the committee on January 6, 2021, leading to the former president's chief White House strategist's conviction the next year.
Murphy responded: "It's a little bit more of a different standard, John, when you have someone who's elected versus someone who's not elected."
The CNN host then asked "what office is Hunter Biden in?" prompting Murphy to comment: "I'm not talking about Hunter Biden, I'm talking about Joe Biden, the President of the United States."
Appearing visibly exasperated, Berman then said: "You didn't subpoena him…I'm asking if Hunter Biden or Jim Biden, the president's brother or son who are not elected officials, if they don't respond not, will you hold them with contempt?"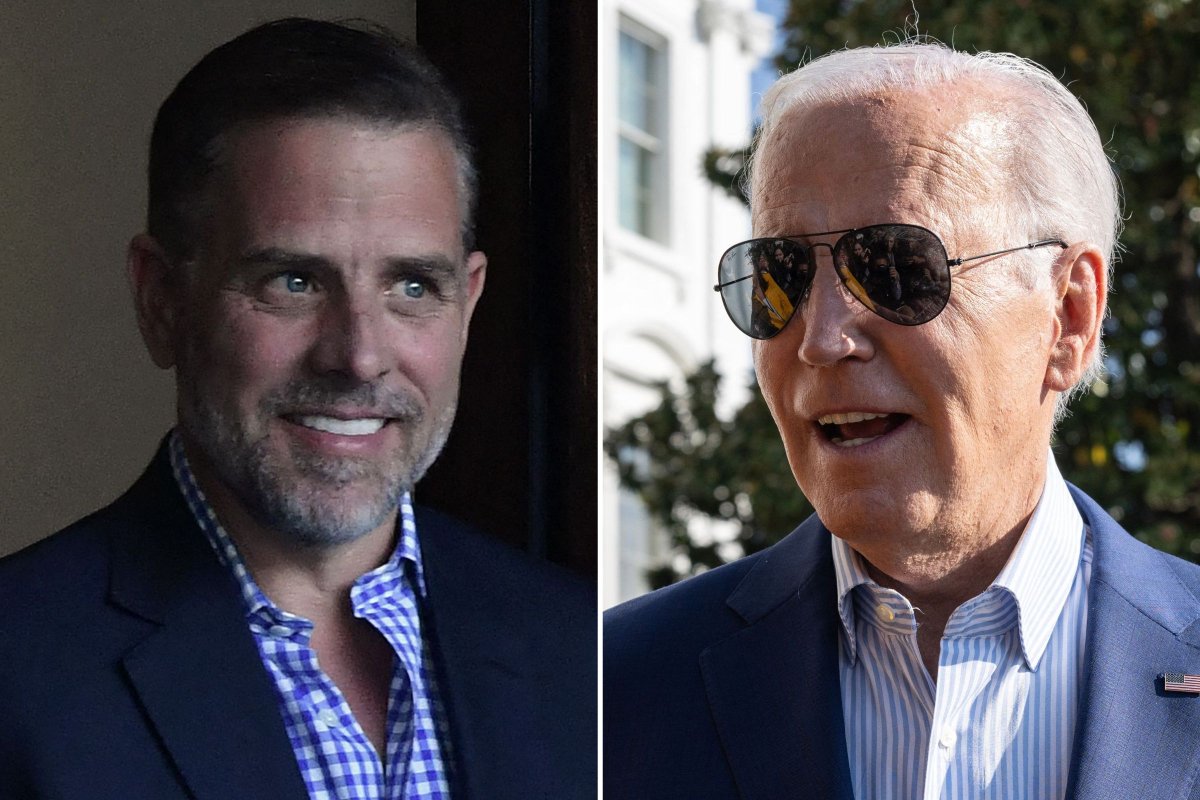 In response, Murphy again accused Biden of influence peddling, before suggesting that the difference between Hunter and James with Bannon is that the latter is not related to the former president, while the former is to the outgoing president .
The CNN anchor didn't seem convinced, saying, "He was a former employee of President Donald Trump and the other people you didn't vote to despise literally worked for former President Donald Trump."
News week contacted Murphy for comment by telephone.
Despite Comer's criticism of Biden for loaning his brother $200,000 in 2018, The daily beast has since claimed that the Republican committee chairman engaged in a similar practice, trading land with his brother related to their family farming business for a $200,000 loan involving a shell company. News week contacted Comer by email for comment on the story.
Uncommon Knowledge
Newsweek is committed to challenging conventional wisdom and finding connections in the search for common ground.
Newsweek is committed to challenging conventional wisdom and finding connections in the search for common ground.